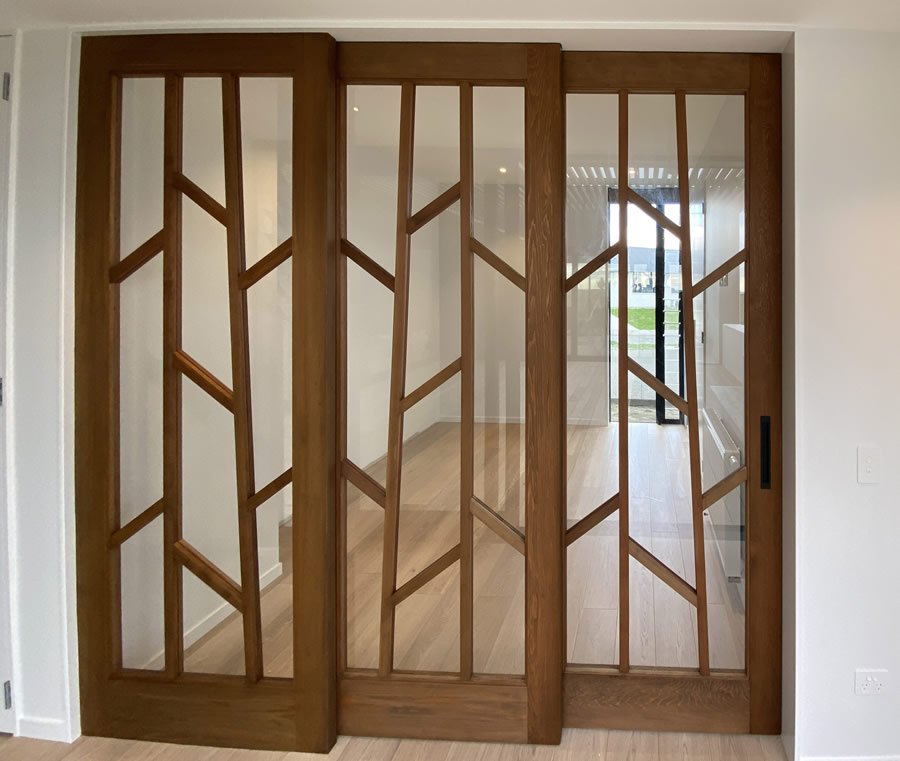 Glass panel doors are ideal for offices, entrance ways, children's play areas, linking living areas... Or simply as a stylish, attractive addition to your home or workplace, adding more natural light and ambience—or just making a visual statement.
Along with a range of standard vision panel options, Paraparaumu Doors & Joinery's customised design and manufacture offers endless creative
possibilities.
Standard Vision Panel Options
View more of our custom-made glass doors below.